Here is where you buy permits, check area availability, check-in/-out of areas, report game harvested or fish caught, and more. All hunters and anglers are required to go through this portal to access the privilege of hunting and fishing at Joint Base McGuire Dix Lakehurst. To properly use iSportsman, you should read and understand the educational materials available from this website.
2021-2022 HUNTING - FISHING REGULATIONS ARE UPDATED AND APPROVED!
To report a deceased deer, please use the link below.

Deer Reporting System
EVERYONE MUST ACTIVATE SMS (TEXT MESSAGES) on their accounts
YOU ARE NOT PERMITTED TO HUNT and/or FISH IF YOU CAN NOT CHECK IN/OUT. Any issues with accounts must be resolved FIRST, NO EXCEPTIONS!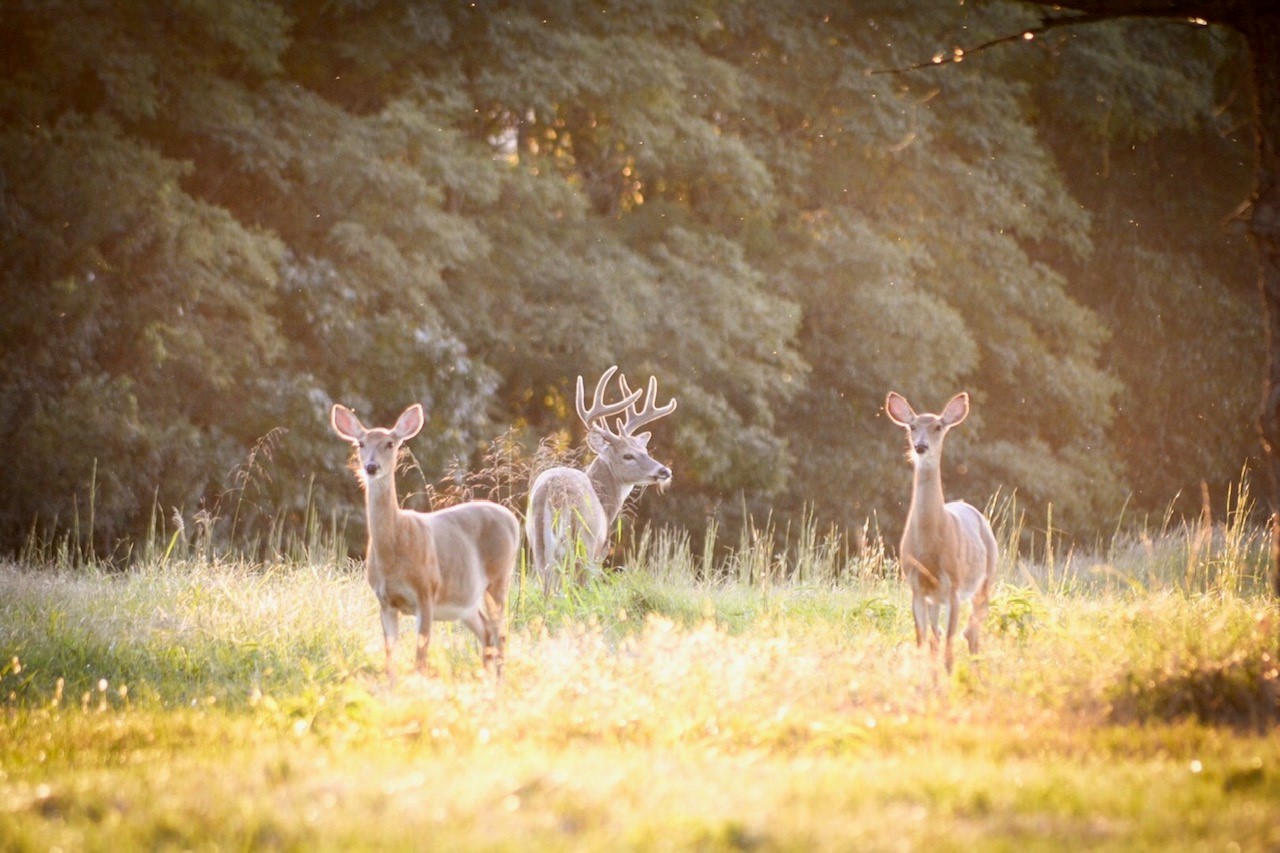 The NEW 2022-2023 New Jersey Fish and Wildlife Deer Hunting seasons and regulations have been updated in the new NJ Hunting and Trapping digest. The 2022-2023 Hunting and Trapping Digest can be found here:
http://dep.nj.gov/wp-content/uploads/njfw/digest-hunting-2022-2023-complete.pdf
Opening Day Of Trout Season Is April 9th!
Lakes stocked this spring with a mixture of trout are as follows:
(All Stocked Bodies of Water Will Be Closed Until Opening Day)
*Laurel Pond- 250 Trout
*Amphibious Lake- 400 Trout
*Lake of the Woods- 500 Trout
Island Pond- 250 Trout
The 2022 New Jersey Fishing Digest can be found here: https://www.nj.gov/dep/fgw/digfsh.htm
FISHING CHECK-IN/OUT TIMES
30 MINUTES BEFORE LEGAL SUNRISE
30 MINUTES AFTER LEGAL SUNSET
The number and website address are printed on all hunting licenses and deer permits. The toll-free number is 855-I-HUNT-NJ (855-448-6865). Hunters can also report deer online at the division's license sales/harvest reporting website: www.nj.wildlifelicense.com
Please check the NJ digest for a complete list of season dates. Specific information for Dix-McGuire section (Zone 37) can be found on page 43. Information on the Lakehurst section (Zone 53) can be found on page 44.

Click the link below for directions on placing a point on a map where you can report a UXO that has been found.